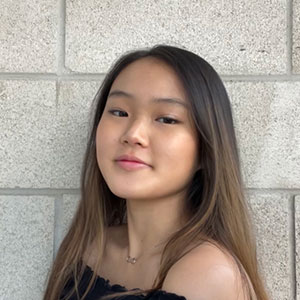 Zoey Duan
Hometown: Honolulu, Hawaii
School: Punahou School
Zoey Duan is a current senior at Punahou School in Honolulu, Hawaii. Propelled by her passions in public health advocacy and community service, she co-founded and led a state-wide vaccination assistance hotline initiative in Hawaii when she noticed that many disadvantaged groups in her community were facing challenges in accessing and navigating online vaccination resources. HawaiiVaxHelp thus aimed to act as a middleman to connect underserved individuals with local health organizations based on their needs. Partnering with several government and nonprofit organizations, the hotline initiative created a network of health and community agencies in a united push for public safety and equity. Since the creation of HawaiiVaxHelp, Zoey and her youth-based team have helped to complete more than 50 vaccination appointments and have answered hundreds of calls. She plans to continue pioneering efforts towards bolstering equality and inclusivity in public health through community initiatives and advocacy.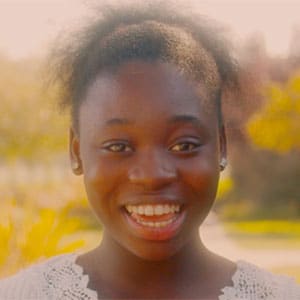 Eve Idusuyi
Hometown: Sacramento, California
School: Santa Clara University
Eve is a first-year at Santa Clara University. She is the co-founder and president of 34 Colors, a student-run organization that is focused on finding, isolating, and solving real-world problems. 34 Colors believes in access for all. Currently, 34 Colors project is located in Nigeria, Africa. We are solving the problem of hybrid and virtual education in Nigeria. 34 Colors believes that education is a necessity, not a luxury. The 34 Colors family come from diverse backgrounds, we are working towards a global outreach. Our ambassadors and volunteers are in 3 countries: Nigeria, Canada, and the USA. Our goal at 34 Colors is to travel the world to discover problems and to step up to solve problems.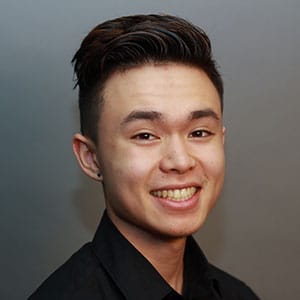 Barnden Sorbo
Hometown: Burnaby, BC
School: Simon Fraser University
Branden Sorbo is a sixth year student at Simon Fraser University, in the Beedie School of Business. As an advocate for technology-driven change, he has engaged in varying degrees of CRM transformation facing the digital client experience, as well as 3+ years of project management (CAPM certified). Most recently he has completed a work term at Deloitte Digital. One of his key passions is giving back to the community, and is evident through his dedication of over 1,000 hours to various global initiatives like Enactus Canada. He took this passion to found his own social enterprise, Coastal Coasters, which upcycled unused wooden pallets that would've gone to landfills, and instead divert them to create aesthetic wooden coasters. This project won the PMI Wideman Foundation Vancouver award for most sustainable project in 2019, and motivates him to continue providing pro-bono consulting services. In recognition of these efforts, he was inducted into Surrey's Top 25 Under 25 Business and Leadership Awards Program.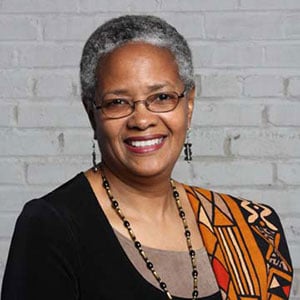 Beatrice Joyner
Hometown: Philadelphia, PA
Bea Joyner is currently enrolled in the IDEPEL Program (Interdisciplinary Doctor of Education Program for Educational Leaders) at St. Joseph's University. She describes her life's mission as "Touching lives to improve our communities." She is actively involved in preserving her "In Search of Knowledge" project which is based on her original photographs taken for over 50 years of successful of African Americans in a variety of fields through exhibits, workshops, and a TV show on PhillyCAM. As an author, she published two award winning books, "Don't Need No Soaps, My Life Is Soap Enough!" and "A Taste of Things To Come." Ms. Joyner documents Black Catholic life through her documentary and photo book entitled, "Oneness: A Black Catholic's Journey."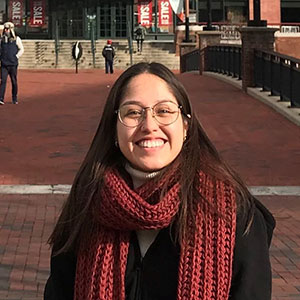 Nicole Gutierrez Munoz
Hometown: Lima, Peru
Nicole is a first year student at the University of Winnipeg, Canada. She is the co-founder and CEO of Kusikay Voluntariado, an NGO that connects volunteer artists with kids and teenagers in vulnerable situations through free virtual classes which are framed in a syllabus to guide the development of skills and abilities. One of their main goals is to ensure that art becomes a tool that contributes to the learning process of children by helping them to enhance their creative, reflective, and critical thinking. So far with the work of more than 130 volunteers, they have been able to impact the lives of 310 students throughout Peru.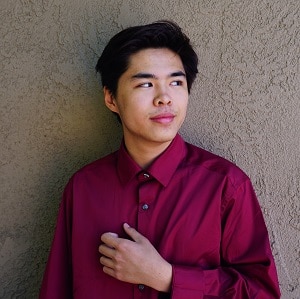 GEORGE ZHANG
Hometown: Covina, CA
School: Covina High School
George Zhang is a current senior at Covina High School, California. Facing barriers towards engaging in environmental activism, he decided to establish an online platform for others to express their voice: Fridays for Future Digital. With a global team of over two hundred members, Fridays for Future Digital was able to engage tens of thousands into environmental and social justice. Moving forward, the organization hopes to continue to fight for our planet and spread its message that change can come from the most unexpected of places.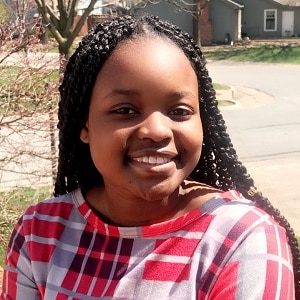 OREOLUWA ONI
Hometown: Ibadan, Nigeria
School: Shawnee Mission North High School
OreOluwa Oni is a junior at Shawnee Mission North dedicated to service and education. Her commitment to providing underrepresented students with access to higher education led to the creation of the CORE College Advising Program. As an extension of their school's Coalition of Racial Equality, OreOluwa and her partner developed the curriculum and implemented the program in all five middle schools in the district. CORE CAP focuses on mentoring eighth-graders and helping them navigate high school and make their way towards college.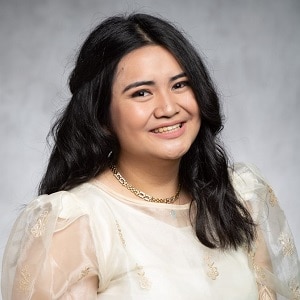 ERIN JOY ARANETA
Hometown: Westminster, CA
School: UC Irvine
Erin is a chemistry undergraduate at UC Irvine. Her passion for making STEM education more accessible inspired her to start a nonprofit, Theory of Joy. Theory of Joy provides the provincial poverty-stricken communities the resources the students need to have more time and energy to focus on pursuing their goals. Theory of Joy provided over 30,000 meals, built a school, and is currently building a water well. Through Theory of Joy, the trouble of walking miles to get water, studying under banana leaves, and hunger will be taken away from the community so students can focus more on their academic ambition.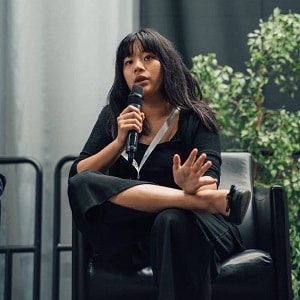 JOY XU
Hometown: Scarborough, Toronto
School: McMaster University
Joy Xu is a second year student at McMaster University in the Health Sciences program with a passion for educational accessibility and healthcare. She's dedicated to providing an equitable platform for students of all ages to transform their dreams into reality. She is the founder of STREAM Syndicate, the Felicity App, and many more where she presents at talks and major events across Canada to share insightful perspectives to the future generation. Additionally, she works tirelessly within diverse fields including research in rheumatoid arthritis and mental health. Joy aspires to bring change to the community and empower the community to strive towards achieving their optimal potential!