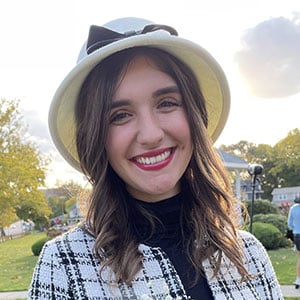 Madylin McCommons
Hometown: Ellwood City, PA
Maddy is a high school senior at Lincoln Jr./Sr. High School and her proudest achievement is the creation of her school club, KidsToo. As a child abuse survivor, she is determined to raise awareness for fellow child abuse survivors to bring a sense of unity and empowerment to the community. Her club conducts fundraisers to help support the local women's shelter, raising over $2,000, and places child abuse prevention pinwheels and signs on the school lawns to show support outside of the school walls. Looking forward, Maddy is an aspiring family law attorney with the life goal of helping domestic child abuse victims and bringing reform to family court.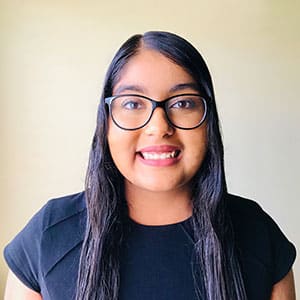 Ramandeep Saini
Hometown: Brampton, Canada
Ramandeep is a Canadian high school student who is deeply passionate about using technology for social impact. She founded an initiative called Cryptic Languages with the goal of delivering free programming to ensure marginalized youth gain the skills, resources, and empowerment needed to pursue STEM careers. She facilitates weekly STEM-based activities at a local women's and children's shelter, along with delivering virtual coding webinars and career panels for a global audience. In the future, she hopes to continue to expand Cryptic Languages to broaden its impact, and help diversify the STEM workforce.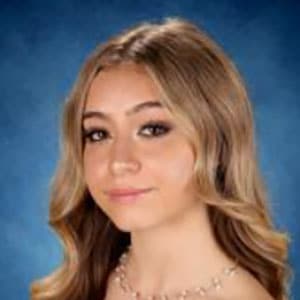 Anna Kove
Hometown: Las Vegas, Nevada
Anna is a senior at West Career and Technical Academy in the Nursing program and expected to graduate with her CNA and pharmacology license. During her time at school, she was involved in HOSA and NHS collectively gathering over 500+ service hours during her time in high school. She is also president of Project Dot and also run the non-profit that advocates against period poverty and gender inequality in the Southern Nevada region. She represents a diverse group of over 500 non-binary, transmen, and women to collectively come together and advocate for a change to improve our overall community, while also securing grants for $10k to support her mission.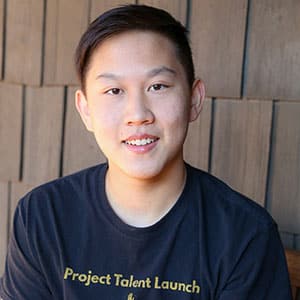 Steven Li
Hometown: Pasadena, CA
Steven Li is a senior from Pasadena, California who's interested in exploring the intersection between entrepreneurship and social good. At school, he's the class President, Model UN President, Opinion Editor and Director of Finance for his school newspaper, and a Student Engagement Councilmember. Outside, he's the CEO and founder of Project Talent Launch, a student-run 501(c)(3) partnering with businesses and community organizations to create internship opportunities for underserved high school students; every student who completes the program with a positive evaluation receives a $1000 educational scholarship. He's fundraised nearly $60,000 for internship scholarships, cold-called thousands of companies and organizations, and secured sponsorships of Wells Fargo, Taco Bell, GoFundMe, and more organizations.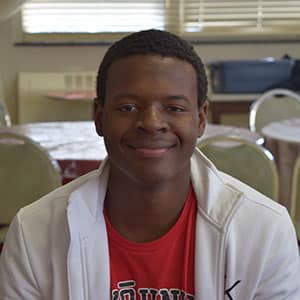 Jacques Calixte
Hometown: Miami, Florida
Jacques is a junior premedical student at the University of Miami with a deep love for community service. After performing nearly 1000 hours at several organizations over several years, he decided to create a community service drive for Miami's underserved areas dubbed 'the 305 Give Back Drive' in 2021. After a successful inaugural year leading executive teams in funneling fifty backpacks, dozens of back-to-school supplies, and hundreds of sanitation items from larger institutions into elementary schools, he secured the Racial Justice Grant from the University of Miami for its 2022 cycle. The grant is being used to expand the drive's scale to include moving trucks, storage units, and more in order to have a growing impact. Future aspirations of this drive include a twofold plan to attack nutrition inequities in these same communities through food drives and guest lecturers on nutrition.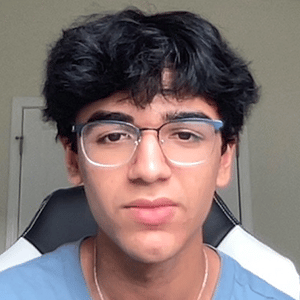 Aditya Mehta
Hometown: Charlotte, NC
Aditya is a senior at the North Carolina School of Science and Mathematics, fascinated by the intersection of STEM and Business. In October 2021, he co-created Fibron, a super-sonic decelerator that enables the landing of spacecraft on Mars. The catch? It is eco-friendly and composed of natural materials to create a one-of-a-kind polymer. Having found computational success and begun prototype development, Aditya and his teammates have presented at the International Conrad Innovation Summit and hope to continue finding success in their start-up.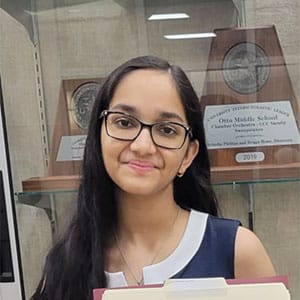 Arya Gurumukhi
Hometown: Plano, TX
Arya is a student who engineered a way to improve upon the lithium-ion battery technology by creating a one-of-a-kind supercapacitor. This project is a game-changer for the future of energy storage, by introducing a more efficient, cost-effective, and environmentally sustainable energy storage device. Arya was awarded first place in both the regional and state science fair. She's also passionate about environmental sustainability and hopes that through this project she can make an impact and find ways to preserve our habitats.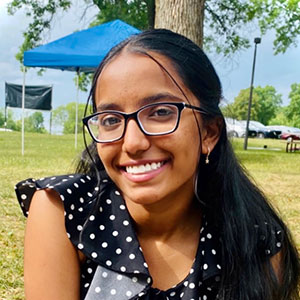 Lalitha Gunturi
Hometown: Eden Prairie, MN
Lalitha is a teen who is passionate about education. In March of 2021, she founded CREATE Tutoring, a free education platform. Her mission is to help students create a brighter academic future for themselves by fostering healthy study habits, learning accelerated educational content, exploring personal interests through workshops, and overall finding an engaging relationship with education. She also uses CREATE to help empower girls in STEM and teach them about the world of coding. Lalitha could not be happier at how much of a success this organization has become.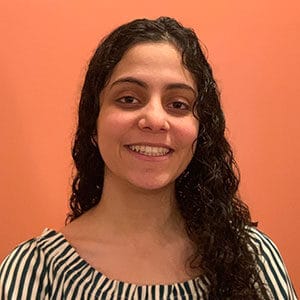 Sarvnaz Ale Mohammad
Hometown: Ahvaz, Iran
Sarvnaz is a Grade 12 student from Richmond Hill, Ontario. Along with being the President of her school's Social Justice Council, she co-founded her own technology project, ConchShell, with the aim to translate American Sign Language into spoken word. Her project won $16,500 in funding and gained recognition at science and technology fairs across the country. Passionate about engineering, social justice, and healthcare, Sarvnaz hopes to continue the project in university and discover new ways to innovate.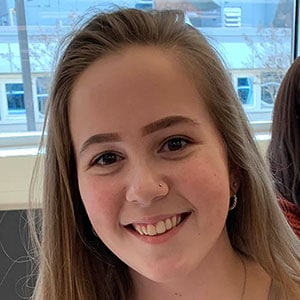 Jenna Grigsby
Hometown: Alexandria, VA
Jenna designed and innovated a way to use the elements, such as water, in order to prevent frostbite by creating an exothermic reaction in extreme weather conditions. Rather than using harmful manufactured products to protect against the weather, she was able to use natural materials to my advantage to create heat. This project introduces a type of technology that can be expanded upon to solve more global environmental issues, and opens up a new realm for survival gear. Jenna was awarded first place in chemistry for the school science fair, an honorable mention at the regional science fair, and an individual award from the Society of Women Engineers (SWE).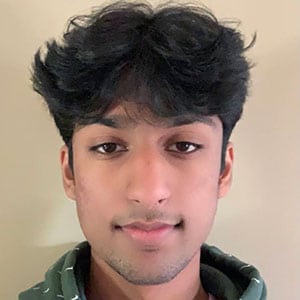 Jaisnav Rajesh
Hometown: Naperville, Illinois
School: Waubonsie Valley High School
Jaisnav Rajesh is a senior at Waubonsie Valley High School. Along with serving as his state's DECA President, being a top-ranked high jumper, and conducting research at Fermilab, he is the President of WheelsForAll, a non-profit with the mission to provide every child with a bike. After collecting old bikes from his local community, Jaisnav and his fellow members repair them manually before donating them to disadvantaged students. Today, WheelsForAll has surpassed over 200 bike donations, tutored over 800 students during the pandemic, and helped over 2,000 families nationwide.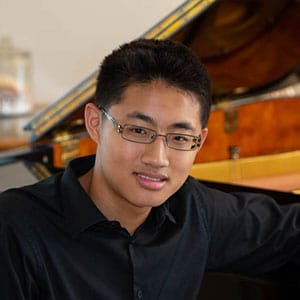 Kenny Ji
Hometown: Space Coast, Florida
Kenny Ji is a senior from Space Coast, Florida who has a strong passion for Music Therapy after learning of the effects. He founded MusicAAA, a nonprofit which brings Music Therapy to children with Autism. On the other hand, he is also the leader of MusicMDs, a nonprofit which brings Music Therapy to patients in hospitals. In 7th grade, he had the pleasure of performing at Carnegie Hall in order to raise money for Music Therapy for children with Autism. In 2021, he was selected as a Bank of America Student Leader and interned at Space Coast Health Foundation.