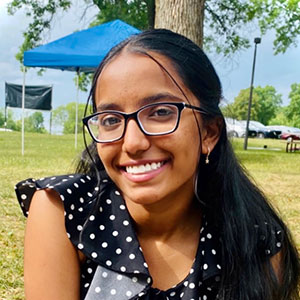 Lalitha Gunturi
Hometown: Eden Prairie, MN
Lalitha is a teen who is passionate about education. In March of 2021, she founded CREATE Tutoring, a free education platform. Her mission is to help students create a brighter academic future for themselves by fostering healthy study habits, learning accelerated educational content, exploring personal interests through workshops, and overall finding an engaging relationship with education. She also uses CREATE to help empower girls in STEM and teach them about the world of coding. Lalitha could not be happier at how much of a success this organization has become.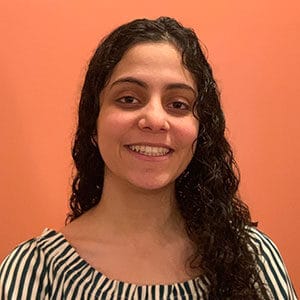 Sarvnaz Ale Mohammad
Hometown: Ahvaz, Iran
Sarvnaz is a Grade 12 student from Richmond Hill, Ontario. Along with being the President of her school's Social Justice Council, she co-founded her own technology project, ConchShell, with the aim to translate American Sign Language into spoken word. Her project won $16,500 in funding and gained recognition at science and technology fairs across the country. Passionate about engineering, social justice, and healthcare, Sarvnaz hopes to continue the project in university and discover new ways to innovate.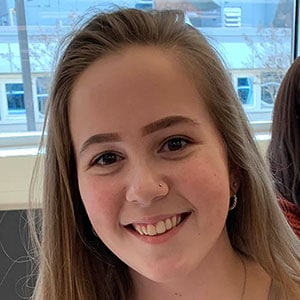 Jenna Grigsby
Hometown: Alexandria, VA
Jenna designed and innovated a way to use the elements, such as water, in order to prevent frostbite by creating an exothermic reaction in extreme weather conditions. Rather than using harmful manufactured products to protect against the weather, she was able to use natural materials to my advantage to create heat. This project introduces a type of technology that can be expanded upon to solve more global environmental issues, and opens up a new realm for survival gear. Jenna was awarded first place in chemistry for the school science fair, an honorable mention at the regional science fair, and an individual award from the Society of Women Engineers (SWE).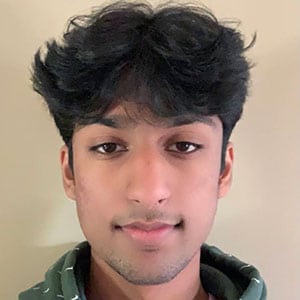 Jaisnav Rajesh
Hometown: Naperville, Illinois
School: Waubonsie Valley High School
Jaisnav Rajesh is a senior at Waubonsie Valley High School. Along with serving as his state's DECA President, being a top-ranked high jumper, and conducting research at Fermilab, he is the President of WheelsForAll, a non-profit with the mission to provide every child with a bike. After collecting old bikes from his local community, Jaisnav and his fellow members repair them manually before donating them to disadvantaged students. Today, WheelsForAll has surpassed over 200 bike donations, tutored over 800 students during the pandemic, and helped over 2,000 families nationwide.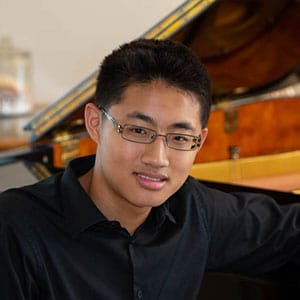 Kenny Ji
Hometown: Space Coast, Florida
Kenny Ji is a senior from Space Coast, Florida who has a strong passion for Music Therapy after learning of the effects. He founded MusicAAA, a nonprofit which brings Music Therapy to children with Autism. On the other hand, he is also the leader of MusicMDs, a nonprofit which brings Music Therapy to patients in hospitals. In 7th grade, he had the pleasure of performing at Carnegie Hall in order to raise money for Music Therapy for children with Autism. In 2021, he was selected as a Bank of America Student Leader and interned at Space Coast Health Foundation.