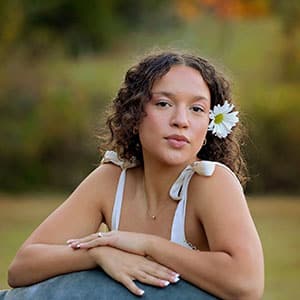 Eva Reyes
Hometown: Spring Lake, NC
Eva Reyes is a senior at Western Harnett High School who has a passion for helping others and plans to become a Physician's Assistant. After identifying the need for free feminine hygiene supplies in her rural high school, Eva developed the Pink Box Project to address period poverty in her community. For her seventeenth birthday, Eva asked for donations towards her project in lieu of gifts. Her project is now in full swing, and each classroom within her high school now houses a pink pencil box full of menstruation supplies for any student in need.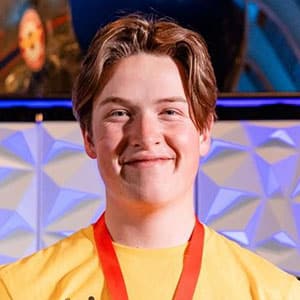 Jack Driscoll-Natale
Hometown: Santa Cruz, CA
Jack Driscoll-Natale is a senior at Pacific Collegiate School and the inventor of H20 Monitoring For All, an affordable low-power water quality monitoring system. Inspired by the critical absence of public water health information in his own community, his patent-pending design earned international and national honors including 3rd place at the International Invention Convention. Jack's invention utilizes low-power embedded systems to create a water monitoring system that works with the ocean to provide high-frequency water insight to his community and beyond.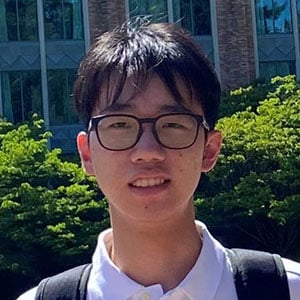 Youwei Zhen
Hometown: Staten Island, NY
Youwei Zhen is a passionate computer science student and invented PrivacySavior in response to the heightened privacy concerns during the COVID-19 pandemic. This groundbreaking solution, designed to safeguard user privacy on computers, has earned a provisional patent and is currently pending further approval. PrivacySavior won first place at the NYC Youth Entrepreneur Academy and proudly represented the city in the National Saunders competition on live television.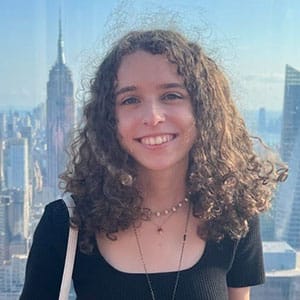 Mary Borkowski
Hometown: Dallas, TX
Mary Borkowski is a senior at Ursuline Academy of Dallas, and she is a Girl Scout of eleven years. She earned the highest honor in Girl Scouts through her Gold Award project, Bringing Joy through Sensory Toys. Mary led a team in creating over one hundred sensory tools for several organizations that aid autistic people in the Dallas Fort Worth area. Mary designed four different sensory tools and created YouTube video tutorials explaining how to make each one. Mary hopes to make sensory tools more accessible in her community and beyond.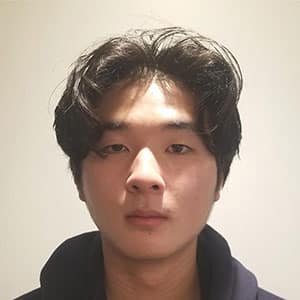 Daniel Gil
Hometown: Acton, MA
Kits for Kids wind turbine sets were created in hopes of sparking scientific curiosity while raising awareness about sustainability. Inspired by his own hands-on experience with science materials, Daniel wanted underprivileged children to have the same opportunity to explore scientific innovation. With information and guides, he hopes to teach other students about keeping the world green in an enjoyable manner.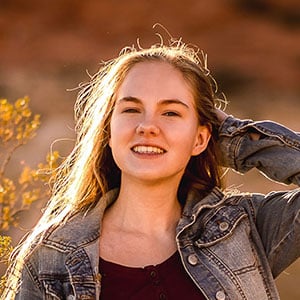 Emily Abrusci
Hometown: Henderson, Nevada
Emily Abrusci is a Sophomore at UNH studying Environmental Conservation and Sustainability with a dual major in Ecogastronomy. Emily is a co-founder of Grey-t Water, a filter system designed to replace the freshwater that toilets use with greywater. Since greywater is water that has already been used in the home, the design is a recycling system to completely eliminate the use of freshwater in toilets. Through Grey-t, Water Emily hopes to combat the effects of water scarcity across America for a more sustainable future.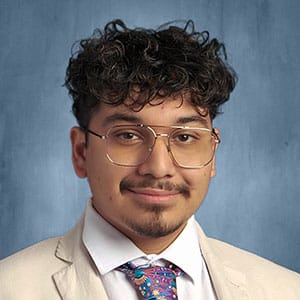 Josue Peralta de Jesus
Hometown: San Antonio, TX
Josué Peralta is a Co-Founder of Mexican American Studies Independent Students Taking Action (MASISTA). MASISTA seeks to advocate for the teaching, awareness and true representation of Mexican American Studies (MAS) Courses. MASISTA is composed of K-12 students throughout the city of San Antonio who have a passion for advocacy. With the help of MASISTA, Josue and his fellow Co-Founder, Summer Chapa, managed to bring back MAS to his school's course selection for the 2023-24 school year using a petition that gained over 100 signatures from department chairs, staff, students and teachers.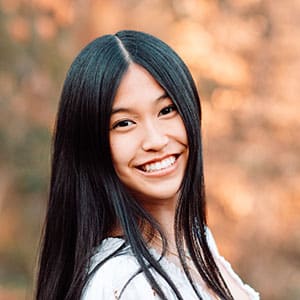 Wanying Zhang
Hometown: Philadelphia, PA
Wanying (Emily) Zhang is a rising freshman in the Huntsman Program in International Studies and Business at the University of Pennsylvania. She founded Future For Her, a financial literacy and STEM mentoring program for middle school girls, where she hosts weekly workshops with underserved Philadelphia middle schools and facilitates summer camps open to girls worldwide. Past partnerships include the Philadelphia School District, the Lower Merion Library System, Bryn Mawr College, and TechGirlz. She is dedicated to empowering the next generation of women in business and STEM.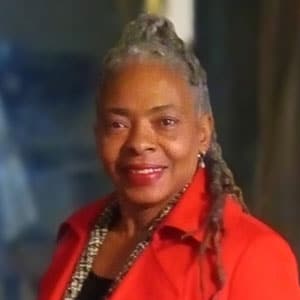 Leanora Royster
Hometown: Dayton, OH
My name is Leanora Royster from Dayton, Ohio, a proud U.S. Army Veteran returning to school and my major is Agriculture. I intend to teach sustainable urban gardening techniques to people living in our food desert(s). My goal is to lessen food insecurity, particularly in winter. My mobile aeroponic vegetable grow system is a potential game changer to lessen food insecurity in my community. My system is self-contained, energy efficient, and fits in a closet.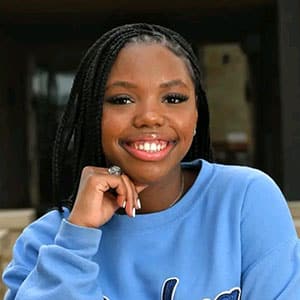 Lauren Forney
Hometown: Katy, TX
Lauren Forney is a freshman at Spelman College majoring in Health Science; pre-med track. She began her own Community Service Academy when she was 12 years old where she works alongside 26 other youths on projects to support our community. The Academy's goal is to support the community through service, feed the hungry, encourage the elderly, assist the homeless and provide opportunities for the next generation of servant leaders.