WHAT SETS US APART?
Our elite team of tutors has been helping students realize their academic potential—and their dreams—for over a decade. Let us do the same for you.
We believe in more than just academic achievement for its own sake: we believe in achievement as a means for our students to navigate an increasingly competitive world to achieve their goals. At LA Tutors, we work ceaselessly to learn, to excel, and to teach—and to transmit these values to our students.
AT LA TUTORS, WE USE A CUTTING-EDGE METHODOLOGY THAT IS: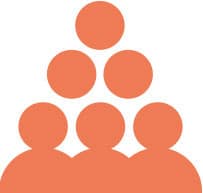 RESULTS-FOCUSED
Through our holistic, individualized, and stress-quelling methods, we boast the best test score improvements in the business. In contrast to the industry standard of group classes, LA Tutors' one-on-one lessons keep our students always engaged, always improving, and always ready on test day. Additionally, we integrate cutting-edge educational technology to assess where our students are and help them get to where they want to be. Each test-prep package begins with a diagnostic and ends with a practice test, allowing us to track your progress and quantify our results. We tirelessly seek out the best practices in ed-tech, giving our students a competitive edge for their whole academic career.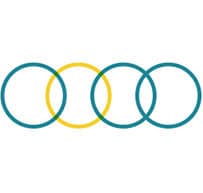 COMMUNITY-SUPPORTED
Our mission is to serve our community. With most of our clients coming to us from word-of-mouth, community involvement and accountability are built into our very philosophy and our way of doing business. We proudly work with public, private and parochial schools from Los Angeles to New York City to provide the best possible services at a competitive rate.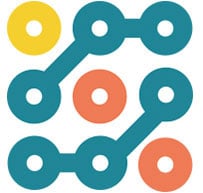 PERSONALLY TRANSFORMATIVE
LA Tutors matches every single student with an experienced, expert hand-picked tutor who knows both the material and how to teach it, inside and out. We train our tutors in an individualized coaching methodology that empowers them to mentor their students, producing gains in class, on exams, and beyond. Our tutoring and mentoring process strengthens students' self-knowledge, sharpening their goals and enhancing their ability to realize them.
DON'T JUST TAKE OUR WORD FOR IT...
I have been preparing for standardized tests with LA Tutors for the past four years. I started with the ISEE test after I got concerned with average marks in the practice tests. My father arranged two specialized tutors with Arash, which got me the best preparation for English and Math. That allowed me to obtain test scores in the 8 and 9 stanines—90th percentiles—which helped me get admitted into a quality high school. I couldn't wait to work again with them for my PSAT and SAT. That's when Danny entered the picture. With Danny's help in the PSAT, I qualified for the National Merit Scholarship. And then he helped me raise my score yet again to 1,540 on the SAT! Thanks LA Tutors in helping me expand my college options!

Bruno S.

Junior at New Roads
When our son Max arrived in Los Angeles on January 1st fresh from 3 years at a school following a very different curriculum in South Africa, he had less than 2 weeks to prepare for his ISEE exams. We contacted LA Tutors and Arash responded immediately. Within one day Max was engaged in an intense tutoring course with the amazing Angela. Given the lack of time and Max's diagnostics, Arash and Angela came up with a customized tutoring plan focusing on math, quantitative reasoning and algebra. Max responded to Angela and the challenge and they crammed 2 years of schooling into 20 hours! Miraculously, when the day came, Max's practice math and quant scores increased from 2/3's to 7's in his actual ISEE test and he scored in the 87% percentile on his reading comprehension (up from 67%). A truly stellar turnaround that would have been impossible without the dedication and skill of LA Tutors. We are still not quite sure how this was possible and we cannot thank them enough for their coaching and for imbuing Max with the confidence and strategies to perform on the day and maximize his new found knowledge. We recommend Arash and LA Tutors to anyone looking to improve their childrens ISEE performance and potential however short the preparation period.

Alastair B.

Father of Max, 6th grader at TREE Academy
We were so pleased with our experience with LA Tutors. Kiera worked with Sophia for 2 months to prepare for the Upper Level ISEE and raised her scores significantly from her initial assessment test. They offered an extremely comprehensive and personalized program, identifying Kiera's weaknesses, and working with her to develop and strengthen her skills. Kiera was able to take several full length, scored practice tests throughout the process, creating an important comfort level with the exam AND allowing Sophia to zero in on exactly where she was still struggling. Sophia is a remarkably patient, kind and inspiring tutor. It's no small feat to keep a teenager engaged in an intense preparation process for such a long stretch; and Sophia handled it brilliantly. We were thrilled with Kiera's final test results. But more than that – we feel that she really learned in her time with Sophia – growing as a student in ways that will benefit her forever.

Kiera M.

8th grader at The Buckley School
LA Tutors has been providing academic support and SAT test prep to both myself and my sister for the past 4 years. My older sister was accepted to UCSB (thanks for our amazing SAT tutor) and I am preparing to take the SAT this year and also getting assistance with my Pre-Calculus class. LA Tutors has been invaluable when it comes to my academic progress. I can't be happier about the quality of their services, from our amazing tutors to the friendly office staff that is there to assist with any concerns. Thanks for all your help!

Zara J.

Junior at Campbell Hall
I was never a good student. Never taking my scholastic achievement seriously I sat in the back of every class both physically and metaphorically. It was only at the beginning of my senior year at Beverly High that I began taking my grades and my life seriously. With the SAT around the corner and college apps not far behind I decided to illicit the help of LA Tutors. While I was too late to change my fate in high school I went into Santa Monica College inspired, ready to take on the challenge. With the help of LA Tutors I was able to actualize my potential; finally able to overcome the difficulties I had with math and science the once C average student was able to achieve a 4.0 GPA and admission to UCLA.

David D.

Sophomore at Santa Monica College
M O R E
LA TUTORS 123
LA Tutors 123 is a premier test-preparation, academic-consultation, and private-
tutoring company based in Los Angeles. We specialize in SAT, ACT, ISEE, HSPT,
CHSPE, SSAT, CSET, and CBEST prep, as well as academic tutoring in Math,
Science, English, Social Studies, Language, and AP-level curriculum.