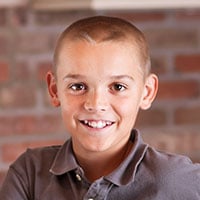 I was a nervous mom trying to get my son into middle school. LA Tutors came highly recommended by a friend, so I called their Executive Director, Arash back in June to get advice. He was extremely helpful and took the time to understand our needs and explained the process. He truly cared and promised to take us through the entire process. We started with an ISEE diagnostic test to get a bassline for my son's Math and English levels. He then paired us with Theo – who was the most AMAZING test prep tutor. After working with Theo for 5 months my son's scores went up in the math sections – which are generally the most difficult sections. We're so pleased to hear that our son got accepted to his top choice Harvard-Westlake School in a particularly competitive year. We couldn't be happier about LA Tutors' support and highly recommend them to everyone.
Sharona K.
Incoming 7th Grader at Harvard-Westlake School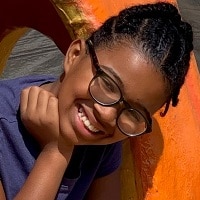 We were introduced to LA Tutors through family friends who utilized their services for their daughter's ISEE preparation. At the start of the summer, LA Tutors administered a practice examination for Zarah and as a result of that examination, we learned that she needed support in math, as her reading and verbal scores were strong. We had Zarah work independently during the summer, but realized toward the latter part of the summer that there were still some areas in the math section of the ISEE where she still needed some support. We reached out the LA Tutors and they connected us with one of their fabulous tutors, Gray, who was able to show Zarah some wonderful test-taking strategies and teach some of the more complex mathematical concepts in a clear and concise manner. As a result, Zarah's math score jumped from 4 to an 8!
Kimberley G.
Mother of Zarah, 5th grader at Escuela Plus Elementary School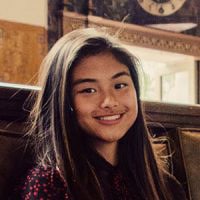 After taking both SAT and ACT practice tests, we decided to work on the ACT which was a better fit. I worked with LA Tutors to help me prepare for the test, and I couldn't be happier. Chris and Albert were my tutors, who were very knowledgeable and extremely patient with me. Before tutoring I scored 27 on the ACT, but by the end, my score went up to 34, a 7-point improvement. Everyone at LA Tutors was helpful and consistently checked up on my progress and kept in touch with my parents. Overall, I would recommend working with LA Tutors to all my friends and family members.
Jessica K.
Senior at Mira Costa High School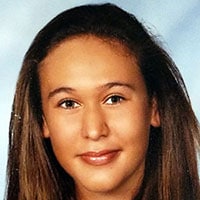 I am the parent of a fiercely independent, high-achieving high school senior, who takes outside college coursework in addition to multiple AP courses in her high school. This may seem to be an untraditional student profile for tutoring services, but I could not be more satisfied with the work that LA Tutors has done with my daughter Chloe. We both have great appreciation and respect for each tutor who met with Chloe, not only for their knowledge base and subject matter expertise but for their ability to understand and approach learning on a very individual level. Tutoring definitely helped and it showed — she has scored 5's on all four of her AP courses and in the 99th percentile on her ACT! The knowledge and skills accumulated with LA Tutors not only prepared my child extremely well for standardized testing but set her up for success in college and beyond.
Jillisa S.
Mother of Chloe, Senior at Pacifica Christian High School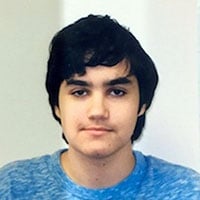 I have been preparing for standardized tests with LA Tutors for the past four years. I started with the ISEE test after I got concerned with average marks in the practice tests. My father arranged two specialized tutors with Arash, which got me the best preparation for English and Math. That allowed me to obtain test scores in the 8 and 9 stanines—90th percentiles—which helped me get admitted into a quality high school. I couldn't wait to work again with them for my PSAT and SAT. That's when Danny entered the picture. With Danny's help in the PSAT, I qualified for the National Merit Scholarship. And then he helped me raise my score yet again to 1,540 on the SAT! Thanks LA Tutors in helping me expand my college options!
Bruno S.
Junior at New Roads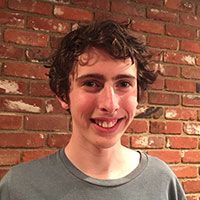 I was preparing for the HSPT. I had taken a practice test and scored a 90. I was applying to a school that offers financial incentives for HSPT scores of 95 or higher so my parents thought it was worth getting a tutor to try to increase my score. Turns out, they were right – my tutor, Jeremy was great! I spent 5 sessions with him over 2 months and he gave me a few practice tests which let him pinpoint the areas where I could improve and we worked on those. On the day of the test, I felt prepared and relaxed and scored well above the 95th percentile. Thank you LA Tutors. We'll be calling you when it's time to prepare for the SAT.
Tyler B.
Incoming 9th Grader at Notre Dame High School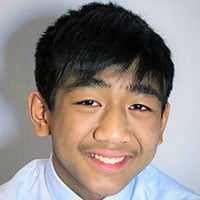 In my time with LA Tutors I learned a lot about the ISEE in a very short amount of time. I raised my pre-test scores from 6's to 8's and 9's. I learned strategies about taking the ISEE as well as content for the ISEE. Also, they have a great selection of tutors, so it was easy to choose one or more on whatever subject I needed to work on. Finally, I was able to get in Loyola High School, my first choice. Overall, I had a great experience with LA Tutors 123; Arash paid detailed attention to my progress and was always available if we had questions. I cannot recommend LA Tutors highly enough!
Gabriel B.
Incoming 9th Grader at Loyola High School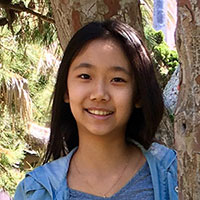 My daughter Samantha had a very short time to prepare for the ISEE exam. Working with LA Tutors has been a great experience for my daughter and our family. They are very knowledgeable in testing strategies for the ISEE, and have an exceptional group of tutors from the best educational institutions in the country. Each level of their staff is extremely professional and responsive. With the help of LA Tutors, they were able to identify my daughter's strengths and the categories she needed improvement on. Her test scores improved within a few weeks and she received very high scores on the ISEE exam. We are very pleased with the service we received from LA Tutors and plan to continue working with them in the future.
David K.
Father of Samantha, 5th Grader at Las Vegas Day School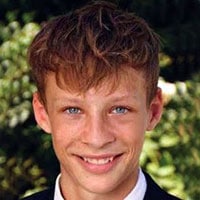 Our son Arik took his initial diagnostic test 2 1/2 months before his HSPT test. His scores went from about 65% to 97% in almost all categories. We are so pleased with our experience at LA Tutors. Not only did we get amazing results, but the personal service and dedication to the tutoring was outstanding. Thank you so much!
Karin L.
Mother of Arik, 8th Grader at Pilgrim School
When we had three months to prepare for the ISEE test, LA Tutors conducted preliminary testing to identify areas where time could be spent most effectively. The experience of taking these tests was very valuable. Follow-up testing by LA Tutors showed improvements in the areas where the tutoring was concentrated. Again this additional testing provided experience in test taking which made her more comfortable when she took the ISEE test. Michael was assigned as our tutor. His knowledge of what to expect on the ISEE test was extremely valuable and allowed him to spend time where it was most effective. Our daughter is very good at math but some of the concepts included in the ISEE test had not been covered at her school. Our current school is excellent but these were concepts that were included on the ISEE but were beyond what would normally be studied at her age. We will definitely use them in the future for test preparation.
Charles & Lei S.
parents of Katelyn, 5th Grader at Turning Point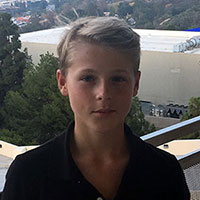 When our son Max arrived in Los Angeles on January 1st fresh from 3 years at a school following a very different curriculum in South Africa, he had less than 2 weeks to prepare for his ISEE exams. We contacted LA Tutors and Arash responded immediately. Within one day Max was engaged in an intense tutoring course with the amazing Angela. Given the lack of time and Max's diagnostics, Arash and Angela came up with a customized tutoring plan focusing on math, quantitative reasoning and algebra. Max responded to Angela and the challenge and they crammed 2 years of schooling into 20 hours! Miraculously, when the day came, Max's practice math and quant scores increased from 2/3's to 7's in his actual ISEE test and he scored in the 87% percentile on his reading comprehension (up from 67%). A truly stellar turnaround that would have been impossible without the dedication and skill of LA Tutors. We are still not quite sure how this was possible and we cannot thank them enough for their coaching and for imbuing Max with the confidence and strategies to perform on the day and maximize his new found knowledge. We recommend Arash and LA Tutors to anyone looking to improve their childrens ISEE performance and potential however short the preparation period.
Alastair B.
Father of Max, 6th Grader at TREE Academy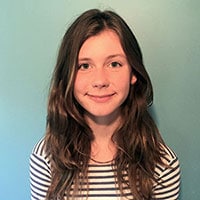 When I reached out to Arash at LA Tutors, my daughter was scoring 2's in the math sections on her practice ISEE tests. He set up a realistic tutoring schedule and hooked us up with the super tutor, Theo. Theo not only taught the concepts, but he encouraged Sydney and kept us all sane! Arash would reach out to check in on us periodically, and I truly felt like I had a dream team behind us. My daughter rose to the challenge! In two short months, she pulled her math scores up to 5's and 6's and her Verbal Reasoning was almost perfect with an 8! LA Tutors helped our daughter understand the concepts but also left her with a newfound confidence in herself! We couldn't be happier!
Whitney S.
Mother of Sydney, 8th Grader at St. Paul the Apostle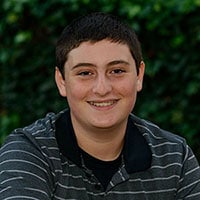 The elementary school I attended focused on critical thinking skills, but not a lot of basic skills. I never took a standardized test until the ISEE practice test. Not surprisingly, my initial scores were lower than I wanted, and I wasn't able to finish every section. Gavin at LA Tutors met with me one-on-one in my home. He was very pleasant, very patient, and very clear in explaining concepts and helping with the things I needed to memorize. He also gave me a lot of test-taking strategies and practice tests. When I walked into the ISEE test, my friends and peers were nervous. I was relaxed. I took the test completely, on my time. I finished every question and was very confident in my results. My stanine scores went up by over 3 points on all sections compared to my initial scores. I also learned strategies and concepts that I apply in school, so LA Tutors was a win for me. A big thumbs UP!!!
Elliott H.
8th Grade Student at Maimonides Academy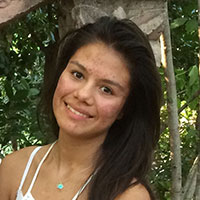 Due to my family's financial struggles, LA Tutors provided me with a full scholarship tutoring course and helped me reach my ACT goal. I started off with a 25 on my diagnostic test and ended up scoring my personal goal of a 30 on the real exam. Without the help of LA Tutors, this wouldn't have been possible. Their individualized tutoring helps target the exact areas you need to work on and my tutor, Linda, was great! She gave me the tools to grow and tips/tricks for test day, which helped me make sure I finished within the time limit. Thank you so much to everyone at LA Tutors!
Ariel V.
Junior at Campbell Hall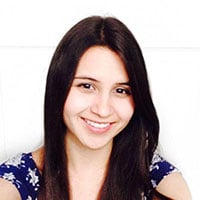 I began my tutoring with LA Tutors at the beginning of my senior year and continued for a few months in order to prepare for the November SAT. I was fortunate to have Mahlena Johnson as my tutor, who demonstrated exceptional mastery of the SAT curriculum as well as practiced patience and understanding when I struggled with some concepts. With Mahlena's help, I was able to increase my initial SAT score by over 200 points! I was also able to achieve admission to the University of California, Berkeley and the University of California, Los Angeles. Without a doubt, I can credit LA Tutors for my academic achievements!
Jacqueline A.
Junior at Linda Esperanza Marquez High School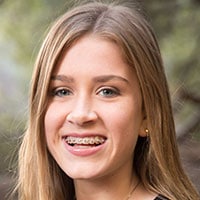 Improving my results on the ISEE was a top priority for me. I took a few practice tests before I started tutoring with LA Tutors and to be honest my scores were pretty low. I studied with Theo Popov for about 2 months. Theo was very patient with me and did a great job of making difficult concepts clear to me. Some of my friends used tutors from other companies and said that their tutors flaked on them. Not so with Theo and LA Tutors! Theo showed up on time for every session and as we worked together, my practice test scores consistently improved. On the day of the test, I was relaxed and confident and my scores on the real ISEE were higher than I ever thought they could be! My mom did a lot of research before determining that LA Tutors was the right company for me. I am very glad she did! We highly recommend LA Tutors to anyone who needs a tutor.
Ashton E.
8th Grader at Corpus Christi School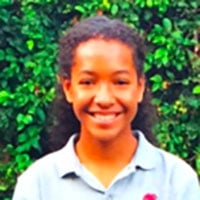 We were so pleased with our experience with LA Tutors. Kiera worked with Sophia for 2 months to prepare for the Upper Level ISEE and raised her scores significantly from her initial assessment test. They offered an extremely comprehensive and personalized program, identifying Kiera's weaknesses, and working with her to develop and strengthen her skills. Kiera was able to take several full length, scored practice tests throughout the process, creating an important comfort level with the exam AND allowing Sophia to zero in on exactly where she was still struggling. Sophia is a remarkably patient, kind and inspiring tutor. It's no small feat to keep a teenager engaged in an intense preparation process for such a long stretch; and Sophia handled it brilliantly. We were thrilled with Kiera's final test results. But more than that – we feel that she really learned in her time with Sophia – growing as a student in ways that will benefit her forever.
Kiera M.
8th Grader at The Buckley School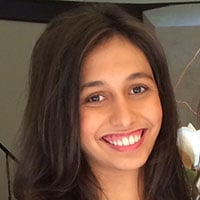 LA Tutors has been providing academic support and SAT test prep to both myself and my sister for the past 4 years. My older sister was accepted to UCSB (thanks for our amazing SAT tutor) and I am preparing to take the SAT this year and also getting assistance with my Pre-Calculus class. LA Tutors has been invaluable when it comes to my academic progress. I can't be happier about the quality of their services, from our amazing tutors to the friendly office staff that is there to assist with any concerns. Thanks for all your help!
Zara J.
Junior at Campbell Hall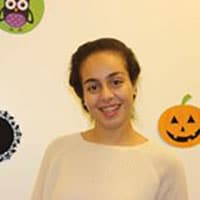 I started with LA Tutors beginning in late January to prepare for the March SAT. I struggled primarily in math and knew that if I wanted to focus on a specific area of weakness, that a tutor would be my best shot. I immediately called up LA Tutors, who got me started with my tutor Puja, in just under 3 days. It was great! Puja went over all of my practice tests carefully and allowed me to truly learn from my previous errors. In just under a month and a half, I was able to score a 2030 on the SAT! I was ecstatic and extremely grateful to LA Tutors for the role they played in widening my options for college. Thank you LA Tutors!
Sandra A.
Junior at Notre Dame Academy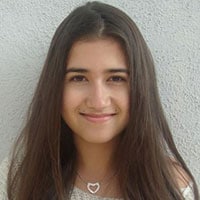 I started working with LA Tutors in January to prepare for the March SAT. I knew that the best chance I had of raising my score was by working with a tutor, so I reached out to LA Tutors. After an informative phone call and a diagnostic test, I began my weekly sessions with my tutor, Puja. She reviewed the all areas of the test comprehensively and gave me insightful test-taking advice. Within a few weeks, I could see a substantial change in my performance level and my general approach to the test. Ultimately, my score increased by 190 points in less than two months, and I was able to score a 2180 on the March test. Thanks to the helpful and supportive team at LA Tutors, I was not only able to achieve my goal, but exceed it!
Ria T.
Junior at Notre Dame Academy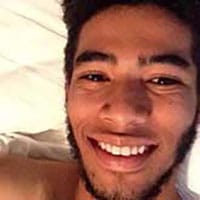 Test taking was not my strong-suit. If it wasn't the pressure that got to me, it was over analyzing questions, or collapsing under the weight of what seemed like endless motorization. LA Tutors helped me pinpoint specific areas of materials that I needed to hone in on, as much of educational content is buried in "fluff" per-say. The SAT always scared me a little bit. They brought my SAT scores from a low 1600 to a solid 1950. I personally could not believe the jump in my score after just a few weeks of sessions. It definitely beat those month after month boot camps. I had personal tutors that came to my home, on my own schedule, I also found it to be cheaper than most other services like its kind. Overall I feel I can credit LA Tutors with my admittance to Hofstra University.
Austin G.
Senior at Beverly Hills High School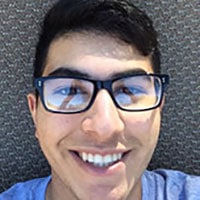 I worked with LA Tutors to help me prepare for the ACT, and I couldn't be happier. I worked with Negin, who was very helpful and extremely patient with me. Before I started working with Negin, I was averaging about a 30 on the ACT, but by the end, she helped me bring my score up by three points. Everyone at LA Tutors was helpful, even Arash, who consistently checked up on my progress and kept in touch with my parents and myself. Overall, I would definitely recommend working with LA Tutors and Negin to increase your test scores.
Kamran R.
Senior at Notre Dame High School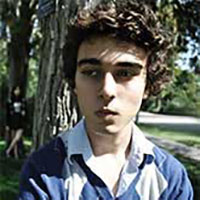 I was never a good student. Never taking my scholastic achievement seriously I sat in the back of every class both physically and metaphorically. It was only at the beginning of my senior year at Beverly High that I began taking my grades and my life seriously. With the SAT around the corner and college apps not far behind I decided to illicit the help of LA tutors. While I was too late to change my fate in high school I went into Santa Monica College inspired, ready to take on the challenge. With the help of LA tutors I was able to actualize my potential; finally able to overcome the difficulties I had with math and science the once C average student was able to achieve a 4.0 GPA and admission to UCLA.
David D.
Sophomore at Santa Monica College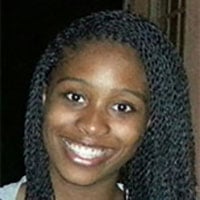 LA Tutors rocks!!! Deja's total score increased 110 points with only 5 additional hours for the December test! That's a total 240 point increase with 30 hours … in spite of Deja's busy schedule!!
Before selecting LA Tutors, I researched many other companies. I selected LA Tutors because they had the cheapest rates that I found. And, I was also impressed by the fact that they made no false promises or score "guarantees." Well … 30 hours and 240 points later, I am so pleased in the investment that I made. Her increased score was key to her receiving a Presidential Scholarship at Xavier University in Ohio, the school she will be attending in the Fall of 2014!!
Thank you LA Tutors for working with Deja and accommodating her schedule. Matt and Evan were excellent!!! We couldn't ask for more professional, timely, friendly and effective tutors.
Sonjia W.
Mother of Deja at St. Mary's Academy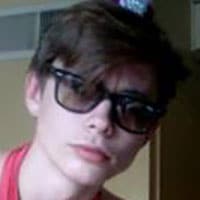 My kid and math are mortal enemies. He had already failed algebra 3x in regular high school (is that a record?). After using other tutors with no success, I found LA Tutors. After talking to them I could tell they were experienced and knowledgeable about the CHSPE so that gave me confidence.
My son worked with an excellent LA Tutor for about 2 months. The tutor was mature, focused, and explained things clearly. Just today we found out my son PASSED the CHSPE. Hallelujah!!
Lori E.
Mother of Miles E.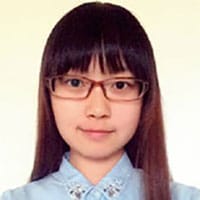 My longtime dream has been to get into my top choice university; Harvard. I knew that my focus had to be on achieving an outstanding SAT score. I chose LA Tutors to help me with SAT Prep and couldn't be happier with the results. My tutors, Matt and Cheryl, were not only the most knowledgeable about SAT strategies, they were also the most wonderful people I've ever worked with and kept me focused.
My score jumped 370 points directly due to the help of LA Tutors!! going from 1780 on my first diagnostic test (570 reading, 510 writing, and 700 math) to scoring a 2150 on my actual SAT!! (650 reading, 710, writing and 790 math). Their amazing tutors showed me how to not only increase my strengths, but how to improve the gaps in my weaknesses. I couldn't have done it without LA Tutors. Thanks so much for helping me achieve my dream of attending Harvard in the Fall 2014!
Jingxiu J.
Senior at Belmont High School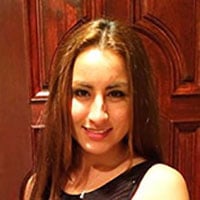 Ms. Watson helped me to increase my overall grade point average. In my English class I was failing, but after receiving help from Ms.Watson, I now have an A average in that class. For Economics, Ms.Watson helped raise my grade from an F average to a B/C average. She taught me a lot about general information for my core classes in addition to what I need to know for my tests and she keeps me on task. Ms.Watson has become more than a tutor, she has become my academic mentor. Now I have techniques and skills that help keep me focused and prepared in high school as well as college. I was so proud to have earned better grades in these classes for my senior year and I have Ms.Watson and my parents to thank for their educational and financial support, respectively.
Yasmeen A.
Senior at Mira Costa High School