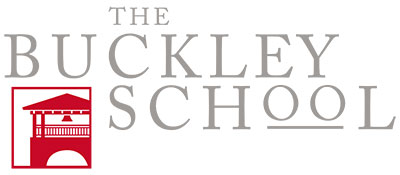 3900 Stansbury Avenue
Sherman Oaks, CA 91423
Introduction
Buckley students receive comprehensive liberal art and college preparatory experience, including requirements in the arts and participation in ethical education programs. Students must commit to growing academically and embracing challenges. Buckley's core values include respect, kindness, honesty, loyalty, self-discipline, and self-reliance. These values are embedded in the curriculum and are the heart of the school community. The campus includes serene outdoor spaces and bright classrooms full of natural lighting. Art, multiculturalism, service learning, athletics, and STEAM all play crucial roles in helping Buckley students find joy in their education and in life.
A Word From Admissions
Whether learning to read, analyzing a first text, or presenting a paper in high school, Buckley calls on its students to develop confidence, courage, and perseverance. At our kindergarten through twelfth-grade school, we make learning exhilarating. In classrooms, on the playground, and at assemblies, as well as on the athletic field, on stage, or in an art studio, your child will take risks and ask questions that are fundamental to academic growth and deep, joyful learning. To see this for yourself, visit Buckley during one of our Open House events in the fall. We look forward to working with you this year.
Best Fit For Kids Who Are
Well-rounded and passionate.
Popular Programs/Electives
To name a few popular sports, we offer soccer, volleyball, tennis, swimming, equestrian, and basketball. Robotics and student government are also big draws for our students. Please see our website for additional information.
APs/Advanced Courses
25 AP courses are offered in English, history, mathematics, world languages, sciences, and visual arts.
Interesting Facts
– Out of 1,000 teams, our Robotics Team placed 9th at the 2017 World Competition
– The oldest co-educational K-12 day school in Los Angeles
– 77% of our teaching faculty have 10+ years of teaching experience
Grades
K, 1, 2, 3, 4, 5, 6, 7, 8, 9, 10, 11, 12
Co-Ed or Single Sex
Co-Ed
Religious Affiliation
None
Tuition
$39,760 (K-5), $46,820 (6-12)
Financial Aid
14% of students receive financial aid
Applications Due
December 16, 2022 (K-5), January 13, 2023 (6-12)
Entrance Exam Required
Test Blind
Decisions Released
March 10, 2023