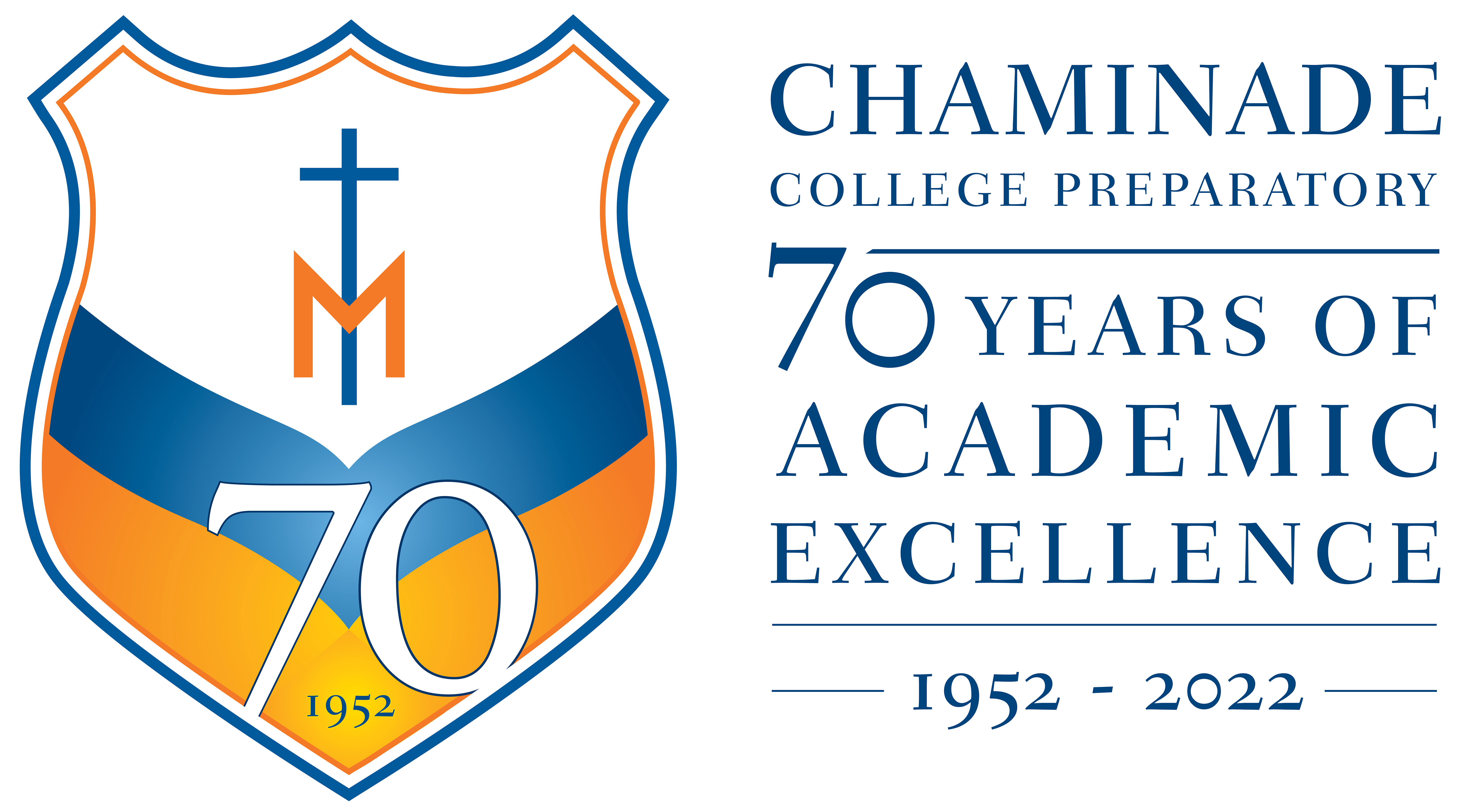 10210 Oakdale Avenue, Chatsworth, CA 91311| Middle School
7500 Chaminade Avenue, West Hills, CA 91304 | High School
Introduction
Chaminade College Preparatory offers a unique seven-year learning experience through a rigorous academic curriculum and diverse offerings of extra-curricular activities for grades 6 to 12. We prepare students for success in college and beyond while fostering in them deep moral values and a commitment to service that is grounded in the Catholic faith. With Mary, the mother of Jesus, as our model, our mission is to inspire young people to love, learn and lead through our Catholic and Marianist traditions of a living faith, academic excellence, and moral responsibility.
A Word From Admissions
We unlock the unique gifts in every child. We believe in a community built on Family Spirit, experienced, qualified faculty, inclusive Faith Community, rigorous college preparatory education, robust programs and opportunities, and the well-being and social-emotional growth of students.
Academic Atmosphere
Student-centered and challenging.
Best Fit For Kids Who Are
Collaborative and innovative.
Popular Programs/Electives
The primary philosophy behind the Chaminade curriculum is to prepare students for academic success in college and beyond. In line with our Marianist philosophy, this goal is achieved through a balanced technology-enhanced curriculum. Curricular paths provide for individualized programs of study that are built on rigorous and relevant courses.
APs/Advanced Courses
A competent and dedicated faculty partners with families to provide a student-centered learning experience. The curriculum is designed to develop academic potential and to foster inquiry, creativity, scholarship, and a lifelong love of learning. We offer over 25 AP courses for our high school students.
Interesting Facts
– Founded in 1952, this year our school celebrates 68 years of educating students in the Catholic, Marianist tradition
– Our Center for Excellence offers year-round and summer programs, including PSAT and SAT test prep classes, fine arts, study skills, advanced sports camps, and much more.
– Faith life at Chaminade is rooted in the Roman Catholic Tradition and animated by the Marianist charism which forms students to participate in Mary's mission to bring Christ to the world.
Grades
6, 7, 8, 9, 10, 11, 12
Co-Ed or Single Sex
Co-Ed
Religious Affiliation
Catholic
Financial Aid
28% of students receive financial aid
Applications Due
January 13, 2023
Entrance Exam Required
CSS (Required), ISEE/SSAT (Optional)
Scores Due
January 27, 2023
Decisions Released
March 3, 2023