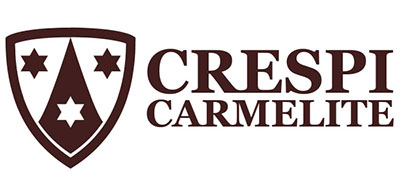 5031 Alonzo Avenue
Encino, CA 91316
Introduction
We prepare young men to take ownership of their education by encouraging their intellectual curiosity. With accessible resources and support, Crespi students develop a self-advocacy that ensures success in college.
A Word From Admissions
We would like to take the opportunity to welcome and introduce you to Crespi Carmelite High School. We know that you will spend a great deal of time making the decision of what high school to attend. We welcome you to our campus to get to know Crespi for yourselves… schedule a personal tour, shadow day, or attend an event… come visit us! You will see firsthand what you will achieve at Crespi Carmelite High School: intellectually, spiritually, morally, and athletically.
Academic Atmosphere
Dedicated, rich tradition of excellence.
Best Fit For Kids Who Are
Popular Programs/Electives
We understand how boys develop into young men. Through smaller class sizes, research-based best practices, and the latest technological tools, we create an environment that cultivates 21st-century learning. A collaborative spirit permeates the academic fabric of the school. With the support of our learning community, these young men are ready to face academic challenges with greater depth. Through struggle and hard work, our young men are able to gain strong self-efficacy.
APs/Advanced Courses
Applying the MacBook Air as the ultimate tool for creation, our students will demonstrate the ability to remember, comprehend, apply, analyze, and evaluate new knowledge and skills as they engage in the creative and reflective dimensions of higher-order thinking. We offer AP courses and electives.
Interesting Facts
– Crespi Carmelite High School was founded in 1959 and named for Friar Juan Crespí
– Crespi has won many athletic division titles, including ten CIF Southern division titles for baseball, basketball, football, track & field, and water polo
– Our student-to-teacher ratio is 14:1
Co-Ed or Single Sex
All Boys
Religious Affiliation
Catholic
Financial Aid
Financial aid available
Applications Due
January 13, 2023
Entrance Exam Required
HSPT
Scores Due
January 27, 2023
Decisions Released
March 3, 2023