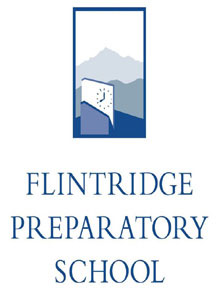 4543 Crown Avenue
La Cañada Flintridge, CA 91011
admissions@flintridgeprep.org
Introduction
Flintridge Preparatory School is an aspirational and caring community united around a collaborative culture of kindness, humor, and professional commitment to students, faculty, and staff. Located in the city of La Cañada Flintridge, CA, Prep enjoys the best of two worlds: a tree-covered suburban campus with easy access to Pasadena and all the greater Los Angeles area has to offer. Our campus features state-of-the-art facilities, a dedicated and talented faculty, and students who are excited to learn and grow.
A Word From Admissions
Thank you for your interest in Flintridge Prep. The admissions process begins in the fall preceding the school year for which you are interested in applying and consists of completing an application, submitting teacher recommendations and transcripts, taking the Independent School Entrance Exam (ISEE), and having an interview. We look forward to meeting you!
Academic Atmosphere
Balance between rigor and fun, fostering of creativity.
Best Fit For Kids Who Are
Curious, engaged, energetic, entrepreneurial, thoughtful, and kind.
Popular Programs/Electives
Joy and passion light up the academic experience at Flintridge Prep, where teaching and learning lie at the heart of a full day. Classes are serious but not too serious, with the best moments arriving when play and dedication intersect. Prep's curriculum prepares students not simply for the demands of college but also for the fullness of a well-lived life. Students gain grounding in the foundational skills of writing across disciplines, scientific inquiry, mathematical problem-solving, literary interpretation, cultural analysis, historical thinking, and world language fluency.
APs/Advanced Courses
In grades 10–12, some honors sections are offered. Prep offers Advanced Placement courses in every department: English, History, Mathematics, Science, Visual Arts, and Performing Arts. All students enrolled in AP classes take the exam; the majority of students enrolled in honors classes also sit for the AP exams.
Interesting Facts
– Founded in 1933, Flintridge Preparatory School for Boys began with 22 students on a bucolic patch of land in then-rural La Cañada Flintridge.
– Each year seniors embark on their Senior Trip, which encourages students to look ahead and to reminisce and relax before they become alumni
– Our student to teacher ratio is 8:1
Grades
7, 8, 9, 10, 11, 12
Co-Ed or Single Sex
Co-Ed
Religious Affiliation
None
Tuition
$39,000 (7-8), $41,500 (9-12)
Financial Aid
Financial aid available
Applications Due
January 9, 2023
Entrance Exam Required
Test Blind
Decisions Released
March 10, 2023