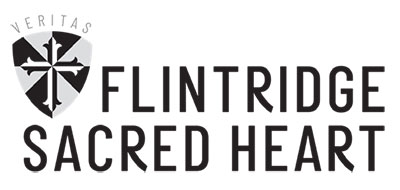 440 St. Katherine Drive
La Cañada Flintridge, CA 91011
Introduction
At Flintridge Sacred Heart, it isn't about fitting a mold or striving to look or act in a certain way; it's about understanding and loving your true self. You want to burn bright and make the world a better place. You want to decide for yourself who you want to be and where you want to go. Whatever you want to be, we'll help ignite your dreams.
A Word From Admissions
Flintridge Sacred Heart welcomes day and boarding applicants with a variety of talents, interests, and perspectives. We seek students who are motivated and enthusiastic about learning, and who will contribute to and benefit from the stimulating academic environment offered.
Academic Atmosphere
FSHA offers a college-preparatory curriculum, outstanding visual and performing arts, an excellent athletic program, a dynamic campus ministry and service program, unique leadership opportunities in clubs, athletics, and co-curriculars.
Best Fit For Kids Who Are
Authentic, Bold, Curious, Determined, Inspired. Based on our Catholic, Dominican mission of upholding the dignity of every young woman, we are a school community that accepts, embraces, and honors every girl for who she is.
Popular Programs/Electives
Students take on the big questions — and discover what fascinates and inspires them. Classes at Flintridge Sacred Heart will challenge students to experiment, debate, create and apply what they've learned. Some examples include Engineering for Social Good, Digital Design & Photojournalism: Yearbook, Stagecraft, and the Research Program.
APs/Advanced Courses
Flintridge Sacred Heart is committed to educating the whole person in a setting that allows adolescent girls to flourish into young women that are well-prepared for college and beyond. Noteworthy advanced courses include AP Computer Science, Honors Engineering, AP Calculus AB & BC, AP ENGLISH Literature & Composition, Honors Psychology, AP French Language, AP Spanish Literature & Culture, and many more!
Interesting Facts
– Flintridge Sacred Heart is celebrating its 90th anniversary this year. Our beautiful buildings were originally designed as a resort hotel in 1927 by Myron Hunt.
– We are the only all-girls Catholic boarding school in the Los Angeles area.
– Our computer science program has been recognized with the AP Computer Science Female Diversity Award for Expanding Access for Girls
Co-Ed or Single Sex
All Girls
Religious Affiliation
Catholic
Tuition
$29,050 (day), $64,450 (boarding)
Financial Aid
Financial aid available
Applications Due
February 1, 2023
Entrance Exam Required
Test Blind
Decisions Released
March 3, 2023