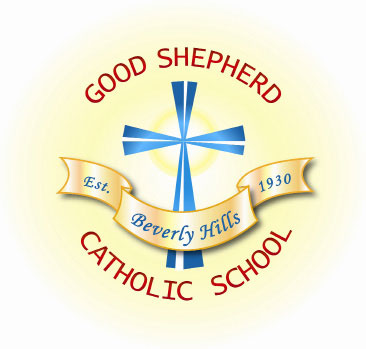 148 South Linden Drive
Beverly Hills, CA 90212
Introduction
Good Shepherd Catholic School is a co-ed preschool, elementary, and jr. high school in Beverly Hills offering strong academics with a vibrant array of enrichments, student clubs, as well as a full after-school athletics program. We have a strong focus on STREAM (Science, Technology, Religion, Engineering, Arts, Math) which is demonstrated throughout our curriculum. Our faculty and staff are made up of individuals who carefully steward "whole-child education," preparing students academically for success in high school and beyond while also fostering character, values, and social responsibility. Faith, academics, and service are the cornerstones of our community.
A Word From Admissions
Alongside a caring, engaged group of teachers and staff, Good Shepherd's vibrant and diverse families are yet another layer to our students' rich learning environment. The small class sizes, parent involvement, and integration of faith add a small-town feel to our little gem of a school.
Best Fit For Kids Who Are
Team players, community-oriented.
Popular Programs/Electives
In addition to our core classes, including Saxon math, creative writing, literature, science, and social studies, Good Shepherd students also enjoy art, music, fitness, technology, religion, and Spanish as part of the regular curriculum PreK-8th grade. Choir, Student Council, newspaper, and a full-fledged annual musical are just a few of the extracurriculars offered to students before and after school.
APs/Advanced Courses
Beginning as early as 2nd grade, students are given the opportunity to test one or even two grades ahead in our Saxon math program.
Interesting Facts
– Good Shepherd has served Beverly Hills and the Westside since 1930
– Only Catholic School in Beverly Hills
– Over 98% of graduating students have matriculated to their top choice high school
Grades
Pre-School, TK, K, 1, 2, 3, 4, 5, 6, 7, 8
Co-Ed or Single Sex
Co-Ed
Religious Affiliation
Catholic
Tuition
$12,450 (PK/TK), $10,650 (K-8)
Financial Aid
Financial aid available
Applications Due
Rolling Admissions
Entrance Exam Required
Internal Assessments
Scores Due
Rolling Admissions
Decisions Released
Rolling Admissions