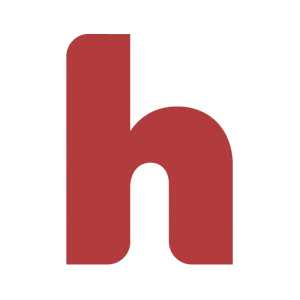 1233 North Mc Cadden Place
Los Angeles, CA 90038
Introduction
Our Mission
Hollywood Schoolhouse knows, values, and encourages fearless curiosity. Through a blended program of innovative academics and structured learning, our diverse community inspires students to be academically strong, artistically proud, physically active, and socially grounded.
A Word From Admissions
Welcome to Hollywood Schoolhouse!
I am honored to welcome you to our school, where we believe that children need to know who they are and how they learn in order to become exceptional citizens. Every day I enter these doors to a place where critical thinkers and creative learners thrive. Having spent over 13 years working at Hollywood Schoolhouse, I continue to be amazed and inspired by what a true learning community feels like. I have heard it time and time again, "there is a magic here", and I always reply, "because this is a place where children live."
Academic Atmosphere
At Hollywood Schoolhouse, we nurture, support, and inspire students throughout their journey in primary education by balancing the best of progressive and traditional instruction.
Best Fit For Kids Who Are
At Hollywood Schoolhouse, we measure success not only by our graduates' confidence, poise, and academic strength, but by the truly exceptional citizens they become.
Popular Programs/Electives
Enrichment = Art, Technology, Spanish, Swim, PE.,Performance, Music, Library, Garden (Once every other week)
Electives such as Coding, Underwater Photography, dance
After-school programs include sports (e.g., volleyball, basketball, flag football) STEAM, Mandarin, dance
Interesting Facts
Our History
Hollywood Schoolhouse was established in 1945 as the Hollywood Little Red Schoolhouse by Ruth Pease in response to the country's request to help meet the childcare needs of the post-war community. Ruth grew up in an environment where she was the subject of prejudice and social exclusion, so from the beginning she envisioned a school where all children were accepted, loved, and welcomed for who they are as individuals.
Grades
Pre-School, TK, 1, 2, 3, 4, 5, 6
Co-Ed or Single Sex
Co-Ed
Religious Affiliation
None
Tuition
Tuition: EARLY CHILDHOOD PROGRAM: $21,950, KINDERGARTEN: $26,950 ,1st – 3rd GRADE: $28,050, 4th – 6th GRADE: $29,950
Financial Aid
Apply here https://online.factsmgt.com/register/3C7Z0/instlogin/reg-message
Applications Due
December 16, 2022
Entrance Exam Required
N/A
Decisions Released
March 10, 2023