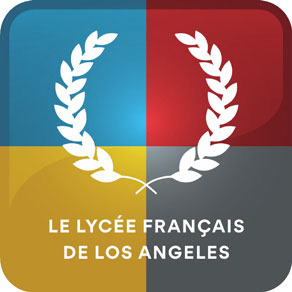 Main Campus
3261 Overland Avenue
Los Angeles, CA 90034
Introduction
Le Lycée (pronounced lee-say) offers a challenging international education that emphasizes collaboration, research, public speaking, and leadership. A blend of the sciences and arts, Le Lycée's dual curriculums (International and French Section Programs) provide each student with the research and analytical tools needed to succeed at the university level. The Raymond and Esther Kabbaz High School campus features spacious classrooms, science labs, an art classroom, a library, a dining hall, a gymnasium (home of the Lycée Lions), and dance/aerobics space, as well as an active commons area to foster community. No need to speak French to enroll!
A Word From Admissions
The Lycée Français student is exposed to an expansive and inspiring bilingual curriculum. Each of the 6 age-appropriate campuses has an after-school program consisting of various activities such as ballet, fencing, martial arts, drama, and sports. Students may also attend Study Hall and receive guidance in their academics and homework. Our education model is a blend of the sciences and the arts where students, guided and instructed by the staff, become true critical thinkers and acquire the tools needed to be lifelong learners.
Academic Atmosphere
Analytical and stimulating.
Best Fit For Kids Who Are
Inquisitive and eager to learn.
Popular Programs/Electives
Theatre Raymond Kabbaz offers shows linked to francophone and international culture. Other popular programs are Global Outreach, Model UN, drama, STEM Club, music, martial arts, soccer, volleyball, basketball, tennis, and many community service opportunities. Please see our website for additional information.
APs/Advanced Courses
We offer 21 AP courses, including AP Biology, AP Chinese Language and Culture, AP Studio Art: 2-D Design, AP English Literature and Composition, and US Government and Politics. Please see our website for the complete list and additional information.
Interesting Facts
– We offer College Board AP Capstone, Classic Baccalaureate (BAC), Franco-International Baccalaureate (BFI), and the US High School Diploma with consistent 100% Passage
– Teaching preschool – 12th grade at six age-appropriate campuses in West Los Angeles and Pacific Palisades
– Affiliated with Theatre Raymond Kabbaz, the contemporary performance space showcasing eclectic plays, concerts, films, etc.
– Accredited by WASC, French Ministry of Education, NAIS, AEFE
Grades
Pre-School, TK, K, 1, 2, 3, 4, 5, 6, 7, 8, 9, 10, 11, 12
Co-Ed or Single Sex
Co-Ed
Religious Affiliation
None
Tuition
$23,000 - $34,900
Financial Aid
Merit scholarships & financial aid available
Applications Due
Rolling admissions
Entrance Exam Required
ISEE/SSAT (int'l track), TOEFL JR or DuoLingo
Scores Due
Rolling admissions
Decisions Released
Rolling admissions