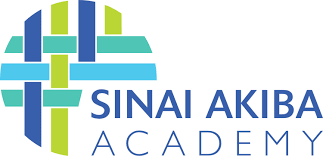 10400 Wilshire Blvd
Los Angeles CA 90024
Introduction
Sinai Akiba Academy is an innovative, academically rigorous Jewish Day School (toddler-8th grade) in West LA, rooted in core Jewish values. Our school engages students in the joy and discipline of learning. We nurture a community of ethical, critical thinkers who, shaped by our evolving Jewish tradition, walk through the world with confidence and humility.
A Word From Admissions
The experience of learning and growing at this school—from delightful encounters to intensive investigations—fully prepares your child for high school and beyond. But this exceptional program offers even more than that. Sinai Akiba Academy families are from down the block and around the globe. Each of us has an origin story, and we honor our students' pasts as we help them build toward the future. This a place where everyone feels comfortable – where we take pride in blending multiple perspectives to educate and prepare the next generation. At SAA, we bring together our individual experiences and perspectives to create something new: a warm and welcoming community that celebrates who you are and elevates who you'll be.
Academic Atmosphere
Our integrated curriculum, combining secular academics with Judaic Studies, enhances your child's education. We tailor to individual ability, interest and need.
Best Fit For Kids Who Are
We serve a wide range of learners, and look forward to discussing your child's unique needs and passions.
Popular Programs/Electives
J-STEAM activities
Innovation lab and curriculum
Dual curriculum program
Jaguar sports
Podcasting
eSports
Yearbook
Coding
Robotics
Newspaper
…And more!
Interesting Facts
From preschool through 8th grade, your child learns in both English and Hebrew every day. Through immersive dual language instruction in Hebrew and English, our students reap the proven cognitive and social benefits of learning in more than one language, engaging authentically with Jewish texts and traditions on a daily basis.
As extensive research has shown, students who learn a second language (or third or fourth…) can approach all their subjects—from math to science to art and beyond—from different perspectives, giving them significant intellectual and personal advantages.
Grades
Pre-School, K, 1, 2, 3, 4, 5, 6, 7, 8
Co-Ed or Single Sex
Co-Ed
Religious Affiliation
Jewish
Class Size
Depends on age/grade
Tuition
$16,485 (ECC), $32,995 (K-5), $37,175 (6-8)
Financial Aid
23.4% of students receive financial aid
Applications Due
January 13, 2023 (Priority)
Entrance Exam Required
Test Blind
Decisions Released
February 22, 2023 (ECC), March 10, 2023 (K-8)